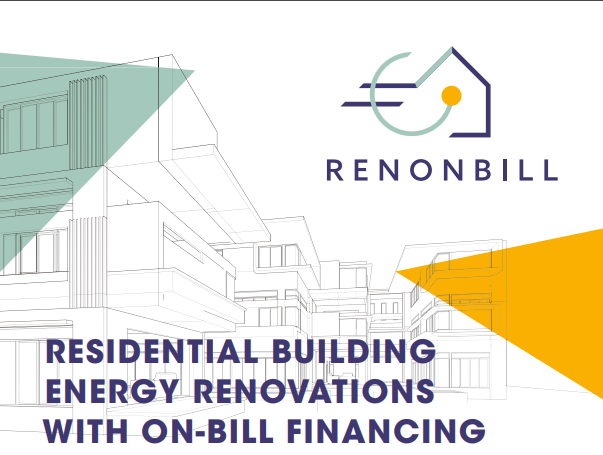 In order to achieve the European Commission's long-term energy vision for 2050, it is necessary to dramatically increase the yearly buildings renovation rate, i.e. from the current 0.4%–1.2% (depending on the country) to at least 2.3%. Deep retrofits, leading to over 60% of primary energy savings, will thus be critical, but, as they can be expensive, new and innovative ways of fi nancing them are vital. On-bill schemes represent a key innovative way of fi nancing energy effi ciency. The Horizon 2020 project RenOnBill promotes their development and implementation in Europe, to scale up investments towards deep energy renovations of residential buildings.
What are the objectives of RenOnBill in this framework? Which results is the project aiming to? What are the focus countries? And what is the timeline? If these questions sparked your interest, you should definitely have a look at the brochure!
The RenOnBill brochure is also available in Italian, German, Lithuanian and Spanish.