On-bill schemes to deliver the Renovation Wave and economic recovery: RenOnBill policy briefing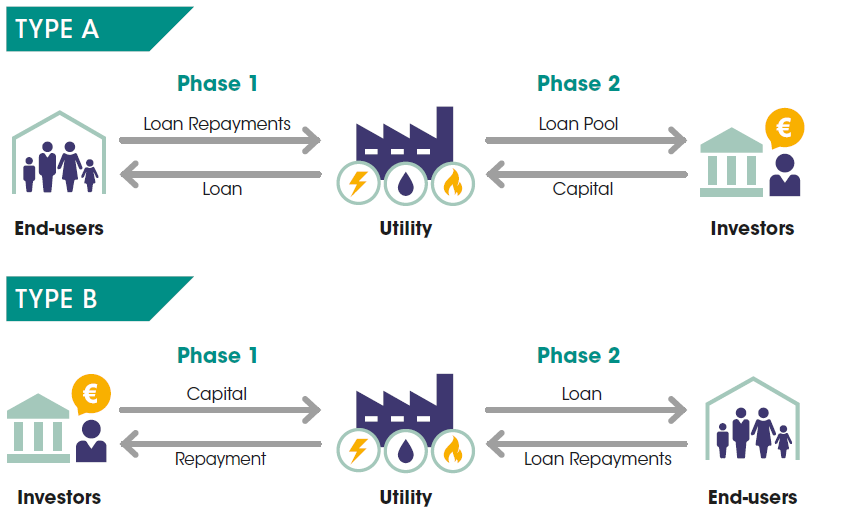 Accessible, easy and sufficient funding is key to speed up renovations in the EU. The EU Renovation Wave strategy, published in 2020, estimates the additional investment to double current renovation rates at around €90 billion per year. Public capital can cover some of the additional financing, but private capital must also be mobilised. This is where innovative financing schemes become essential.
On-bill mechanisms can be a valuable tool in that respect: they are tools for involving the private sector in energy efficiency financing that can help resolve some of the existing barriers to energy efficiency investments linked to the regulatory environment, end users' ability to finance renovations and utility companies' involvement in renovation projects. The research and analysis carried out under the H2020 project RenOnBill suggests that the following enabling conditions would address the existing barriers and thus facilitate the mainstreaming of on-bill schemes in Europe:
A suitable legislative framework allowing utilities to get involved in lending
Protecting investors from default on loan repayment while maintaining consumer protection.
Utilities and financial institutions to use bill payment records for assessment of an end-user's risk profile
Owner-tenant laws supporting fair distribution of the investment costs
Member States are currently drafting their national recovery and resilience plans (RRPs), to be submitted by April 2021, in order to access EU recovery money. This could be a good window of opportunity to push for national reforms. If the right enabling conditions are put in place with a combination of action at EU and Member State level, on-bill schemes can help boost renovations and deliver the objectives of the Renovation Wave.